Scold's bridle
Как раз для поклонниц Светлых Веков. Вот о чем они в тайне мечтают, ругаясь на «очернителей прекрасного времени и Славных Традиций». Вообще, соглашусь — все Традиции охаивать, конечно, не стоит. Некоторые из них не так уж и плохи были. Вот, например:

Уздечка для ругающихся, грубых и крикливых женщин.
Очень полезное английское изобретение 1500-х годов, распространившееся и в других европейских странах, включая Германию. Использовалась в качестве наказания для женщин, которые тратят слишком много времени на сплетни и ссоры. Время, проведенное в уздечке, определялось, как правило, в качестве наказания местным судьей. При ношении маски говорить было нельзя. Колокольчик сверху служил для привлечения еще большего внимания внимания к носительницам, дабы увеличить их унижение.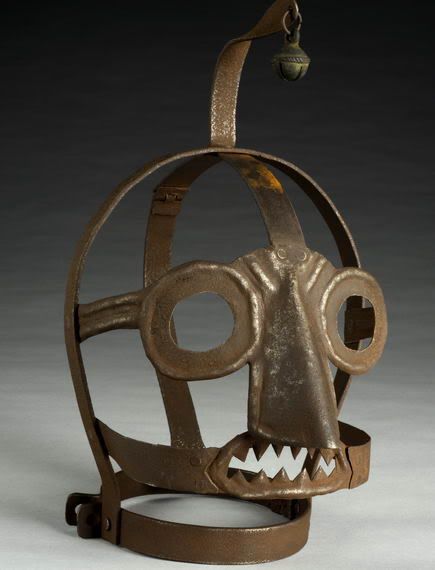 Экспонат из London's Science Museum

Обычно дополнялись железной пластиной с шипами, причиняющими меньше боли, если язык не шевелится.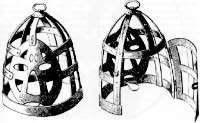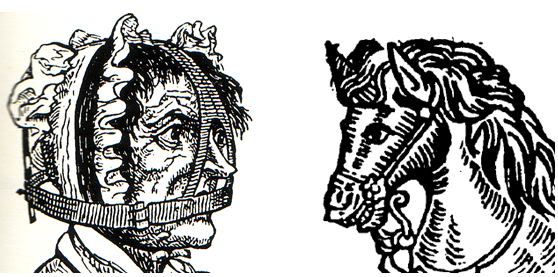 Some punishments were very heavily gendered. The scold's bridle symbolized the idea that women were like animals, because horses were made to wear bits and bridles. But there was also the practical effect that the bridle stopped a woman from speaking. Speech was said to be one of the main things that set humans apart from all other animals. By taking away her power of speech the bridle made a woman more bestial in practice as well as in theory.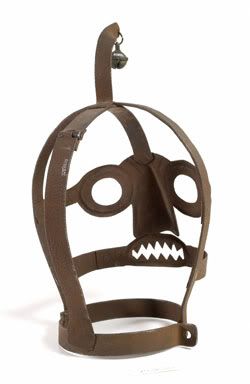 Надпись на гравюре в церкви:
The wood-cut gives a representation of the scold's bridle, which is still to be seen in the vestry of Walton church, Surrey. It is inscribed:—
"Chester presents Walton with a bridle,
To curb women's tongues that talk too idle."